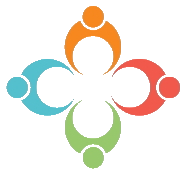 ACT Family Counseling
A Place Where People Are Helped to Help Themselves
In order to better serve you, we have added additional phone lines to our call center.
Many of our insurers are now offering to waive co-pays. Call or click the Contact Us button for more info.
We are hiring licensed LPCC, LMFT, and LCSW therapists. Insurance credentialed therapists can take clients immediately. 
ACT Family Counseling Services is a private practice serving the Inland Empire and surrounding communities since 1990.
We provide individual, marriage and family therapy to address a variety of emotion and psychological issues.
Individuals
Offering support for individuals of every background, lifestyle, religion, age, and identity.
Marriage & Couples Support
We provide marriage and couples support. Relationships are work. Sometimes, a little help is needed. Let us help.
Family Therapy
Come see us for family therapy, family systems therapy, and family counseling.
Hello! I'm Nick
ACT Family Counseling Owner
Welcome!  Thank you for visiting our site.
 I'm Nicholas Fittante, MA, LMFT, DCHt.,Owner & CEO of ACT Family Counseling Service. 
Over the past thirty years, I have developed a "multi component approach" I have named "Mind Mapping" which includes deep relaxation, exploration of thoughts and thought patterns and changing problem behaviors. 
I continue to develop and utilize this efficient system, as it has become an extremely effective tool to improve self-awareness and overall emotional wellbeing as well as an effective treatment approach to overcome emotional difficulties, IBS, recovery from addictions, reducing chronic pain (fibromyalgia) and changing dysfunctional behaviors. 
I offer Individual, Family and Couples therapy for adults and adolescents in the following areas: Pain Management; Anxiety and Panic Disorders; Family Violence; Addiction Recovery and Relapse prevention; Troubled Relationships; Long Term Marriage Revitalization; Sexual Dysfunction; Post-traumatic Stress Disorder (PTSD); Traumatic Brain Injuries (TBI); Issues of Grief and Loss; Habit Disorders; Low Self Esteem; Pre-Operative and Post-Operative Surgical Therapy; and am a trained mediator.
Nicholas Fittante and Abraxas Hypnosis Center
What is hypnosis and how can it help me?
Hypnosis and imagery are forms of focused relaxation.Self-hypnosis techniques will help you
create a calm and peaceful environment in which healing can take place. The everyday aware mind is questioning and constantly evaluates, while your subconscious inner mind accepts thoughts more directly, absorbing ideas and experiences like a sponge. You can also use your imagination to decrease fears and concerns and foster healing and the development of insights.  Hypnosis and imagery help you establish balance in your life, and therefore decrease stress.
We all experience aspects of imagery, hypnosis and deep relaxation in our daily activities.
Daydreaming is a light trance state. Your body is relaxed and your pulse is slow. In a moderate state of trance you are relaxed and aware of your breathing, perhaps experience imagery, and lose some perception of your environment. If someone sees you in a deep trance state, your arms and legs will be very relaxed, you will hear what others say, but your attention will be narrowed, and you will only be focusing on the sounds you want to focus on.
Hypnosis and imagery have been shown to be effective modalities for healing, and dealing with pain without the need for additional medications. You will be aware when you want to be aware, but very relaxed when you want to be relaxed.
Ontario - Main Office
2545 S. Euclid Ave
Ontario, CA 91762
909.855.6708 | 909.855.6762
FAX 909.983.1076
Ontario@actfamilycounseling.com
Open every other Saturday 9:00am - 2:00pm
Hesperia
9390 Hesperia Rd. Unit 1
Hesperia, CA. 92345
442.255.4722 | FAX 760.493.1232
Huntington Beach
ACT Family and Child Therapy Center
2130 Main St. #240
Huntington Beach, CA 92678
Frequently Asked Questions
Who do we provide support for?
We provide individual counseling, marriage counseling, and family support. We support people of all identities, ethnicities, religions, orientations, lifestyles, and backgrounds. We are here to help, whatever it is.
How much does it cost?
Everyone's situation is different. Your insurance will also help to determine your out-of-pocket costs. To learn about our fees, please give us a call so we can help.
What can I expect from our first session?
The first session with any new therapist is called an intake session. During this session, we will gather information including your history, why you're here, and what your goals are for our time together. It is an opportunity for us to get to know you, for questions to be asked, and for you to get a feel for us and our offices.
What exactly is therapy?
Therapy/psychotherapy/counseling is the process of meeting with a trained, credentialed professional on a (usually) weekly, ongoing basis to help you recognize and change deep-rooted and potentially self-sabotaging mental and emotional behaviors, thoughts, and patterns that will keep you feeling stuck, in pain, and away from the life you want to live.
Is what I share confidential?
Completely. What you share in a session is completely confidential except in three cases: 1) if there is an immediate threat of harm to self or others, 2) if there is suspicion of child or dependent elder abuse, or 3) if we are required to cooperate with court subpoena. All of our digital communications are secure as any emails sent to and from our office are encrypted above HIPAA's standards
Contact Us
Call for questions or to book an appointment.
For emergencies, call 911 or visit your nearest hospital.
2545 S. Euclid Ave, Ontario, CA 91762